Have you decided to sell your property for the best price? Here are some websites which will be helpful for selling your real estate property at the best price. Selling your property is a big step and you have to sell it at the best price with the shortest period of time. you can go through some websites which are listed below.
1. Privateproperty.co.za

Private property was the very first property brand in South Africa. Private property provides you with the tools that you need for growing your property with South Africa's changing spaces. This site will give you the information which you require to make the right choices. If you want to sell or buy, property options are available and in that you can search property according to your need. The site has listed the available property from all the major cities of South Africa. Once you have selected the city, they will provide you the information regarding the property cost .
If you want to sell your property privately without hiring an agent, three packages are available here. That includes standard package, HD package, and HD featured package with price R995, R1995, R3495 respectively. All these will be avaliable online for 6 months with some different facilities. At any stage, if you feel you need help, you are free to call the helpline. If you want to sell your property this website will help you throughout.If you want to explore more, visit: Private Property: Property Portal South Africa | Your Space Your Rules
2. Property24.com

This website is the largest property search portal and you can start here with selling your property . Property24.com has listed the houses, land, flats, and farms from all the leading estate agents. You can search property in any local area with some features like which type of property you need, maximum and minimum price etc. Some other options are also available like parking/garage, floor size, bathrooms, you can choose according to your need.
Here is the largest database of private property for sale by estate agents throughout South Africa. Currently, the site has listed 52823 houses for sale, 22582 apartments/flats for sale, 15213 townhouses for sale, 3397 commercial property for sale, etc. This kind of list is available under all local areas of South Africa where you want to find property.
If you want to sell your property three different packages are available here. In that self service is available with R 1 360, Assisted R 2 620 and Featured R 3 670 . If you want to rent your property self service available with R 415 and assisted R 1 795. Once you approve you will be able to advertise your property for 3 months unless it's been rented out of course. Payment methods are available via credit card or secure online payment gateway. Property24 has the average monthly traffic of over 3.8 million.List your property on SA's no. 1 property website.To check more, visit: Property for Sale: Houses for sale: Property24
3. Rentuncle.co.za

If you want to find a rental house or want to sell your property both the solutions are available at RentUncle. A vast listing of online properties is available on their site. The site has a listing of more than 1,00,00 properties.Flats, houses and townhouses are available for sale. This site is not offering you just hints, it also provides a solution and gives you direction to decision making. One can easily search for local areas in which they are interested in. Searching by mapping and listing options are available here. You can also filter the parameters you want.
After identifying the property you are interested in you can visit the site and collect information according to need. After the property surveyed by the owner, rentuncle explores that property listing and provides a facility to sell property in the shortest period of time.
RentUncle is totally user friendly and easy to manage. Owners are not required to worry about advertising. Featured listing is cost-effective. Post free ad-option is also available where your property is featured on site for 7 days without any costing. No forms and no middle man for deals so users are directly dealing with rentuncle.co.za.
If you want to explore more you can visit the site: RentUncle South Africa – Best Place to Buy, Sell and Rent Property
4. Remax.co.za

Re/max sells more real estate property than any other agency. Every 30 minutes Re/max agents sell a home in South Africa. Re/max is a worldwide real estate network of more than 8000 franchisees and operated offices. Offices of Re/max are operated independently. This website provides a platform where transactions between seller and buyer are possible.

57461 properties are available for selling and 8500 properties are available for rent. You can apply the filter with property type, minimum and maximum price you afford, and how many beds and baths are required. If you have a property that includes apartment, land, commercial property this will provide you the right agent.
Experienced agents and effective marketing will help you to sell your property at a best price. Majority customers rated their experience as excellent. Re/max provides pre-sales and post-sales services according to your wish.If you want to explore more, visit: https://www.remax.co.za/
5. Pamgolding.co.za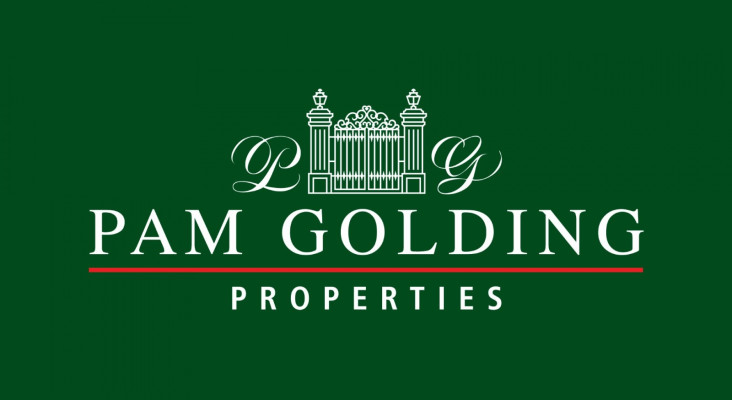 Pamgolding is the largest independent real estate company. It's having a network of 300 offices. The main goal of this site is to help you easily find a home that you are searching for. Property choosing with local areas will give you options for minimum and maximum price, beds and bathrooms you need. You can also set the property type you are looking for.
The group is developed into a global organization and comprises a number of operating companies and estate agents. Estate agents of Pamgolding provide prospective buyers and sellers with a comprehensive range of professional's property services.
They offered residential sales, residential letting, auctions, bank assisted sales, development services, commercial services, and many more.Here's the link to the site: Pam Golding Properties: Property For Sale | Houses For Sale
6. Seeff.co.za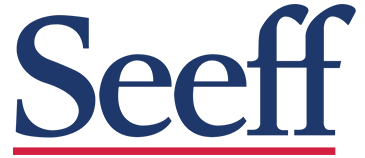 Seeff is one of South Africa's national leaders in buying and selling private properties. 1200 locality-based specialist agents and around 100000 active buyers available here. A sophisticated counseling system is provided by seeff. Property selling options available like residential for sale, the commercial for sale, industries for sale, mixed value for sale, agricultural for sale, etc.
20,588 residential for sale, 473 commercial for sale, 72 industrial for sale, 4 retail for sale, 25 agriculture for sale, 12 mixed use for sale are currently listed on the site. 20,588 properties are available on seeff. Over the period of past years, seeff earned a reputation in South Africa in sales and rents of property as well as in the development of the property.
Area-based agents are more focused on a listed property which sales at an exclusive rate. Online property valuation is also done by their area specialists. With the latest technology, they provide a valuation to your property without needing to access your property. Bank assisted sale programme to assist you during the selling process. Their marketing strategies attract more buyers. If you want to secure more price you can visit this site.To Check more, visit : https://www.seeff.com/
7. Myroof.co.za

MyRoof is an online space where properties are listed. My Roof is using  the internet, photography, and advanced measuring equipment. It will offer services at competitive rates. You can search area based property and you will get results with photographs, no. of bedrooms and bathrooms, no. of garages, floor size and also you will get information about the agent of that property. So you can directly contact that agent. 
They  will provide free and premium listing options, list your property for free until it is sold with zero pay commission. The premium listing option will help you to sell your property faster. This site provides the potential buyers, the convenience of browsing and comparing properties in a secure way. 
You can submit offers on properties online and make notes, as well as save and be alerted of updates of any properties. MyRoof's transaction office assists clients in securing and processing offers on properties. MyRoof's bond office can assist potential buyers – at no extra cost – with obtaining finance for their home.
Total number of properties sold in the last year on this site is around 2245. MyRoof will ensure that your property listing, buying, and selling experience goes as smoothly as possible. Here's the link to the site: Property For Sale | Bank Repossessed Houses for Sale | Estate Agent Property
These all companies have their own marketing strategies to attract new buyers. These all are sites where you can sell your property easily in the shortest period of time.