Overview of the city
Also known as Jozi, Joburg, and eGoli, Johannesburg is the largest city in South Africa. It is considered one of the largest 50 urban areas in the world. It is the centre of business, trade and industry in South Africa. Established way back in 1886 after the discovery of gold on a farm, Johannesburg is situated in the eastern plateau area of South Africa known as the Highveld. Johannesburg is generally referred to as the modern El Dorado because of the large quantities of gold found in the area of Witwatersrand. Johannesburg is well-known for some of the tallest structures such as Sentech Tower, Hillbrow Tower, the Carlton Centre and Ponte City Apartments. While the skyline is filled with tall structures, there are numerous parks and gardens in the city which lend a natural beauty to the city. There are around 6 million trees in the city. National School of Arts is located in South Africa. There are other art related institutions and places such as the University of Witwatersrand's School of the Arts and the South African Ballet Theatre and Johannesburg Art Gallery. Other cultural landmarks include Mary Fitzgerald Square and other museums, galleries, theatres and libraries. The Cradle of Humankind, a UNESCO World Heritage Site is 25 kilometers to the northwest of the city. One can also explore wildlife at places like Johannesburg Zoo. The Lion Park natural reserve situated next to Lesedi Cultural Village is also well-known for 80 lions housed there. The Krugersdorp Nature Reserve, a game reserve spread across 1500 ha is merely 40-minute drive away. Johannesburg is also a shopper's delight because there are a number of shopping avenues such as Sandton City Mall of Africa, Nelson Mandela Square, Oriental Plaza and Rosebank Flea Market.
Cost of Living in Johannesburg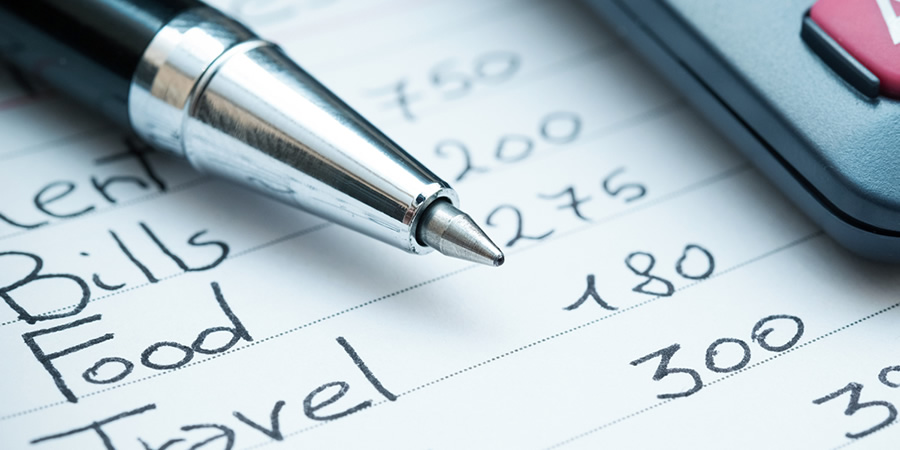 Rent
While Johannesburg is a great place to stay, if you indulge in mindless spending, it can take a toll on your budget. Therefore, you need to keep the expenses in mind if you planning to move to Johannesburg. For instance, 1 bedroom apartment would cost you around R 6748. When you think of renting 2 bedroom apartment, you should be willing to shell out nearly double the amount. It will cost you around R 11129 for 2 bedroom apartment. A 3 bedroom apartment would cost you around R 17481. If you want to move to Johannesburg, you need to find out cheaper apartments in good areas so that you can live well in Johannesburg at a tighter budget too!
Food and Utilities
As mentioned earlier, Johannesburg is quite expensive. It will affect each aspect of your life. Even a casual meal can cost R 130. While you can control eating out, you can do very little for utilities such as gas, electricity etc. It will cost you nearly R 1408 for utilities. In the same way, you will need to have access to Internet as well. You will need to pay R 971 for Internet usage. As you can see, you will need to shell out more in Johannesburg for every small thing. Hence, if you are planning to move to Johannesburg, the first thing you got to work out is the cost of living and how your income can match up to that. So focus on cost of living and try to bring down the expenses so that you can stay in Johannesburg and more importantly enjoy your stay!
Job Market in Johannesburg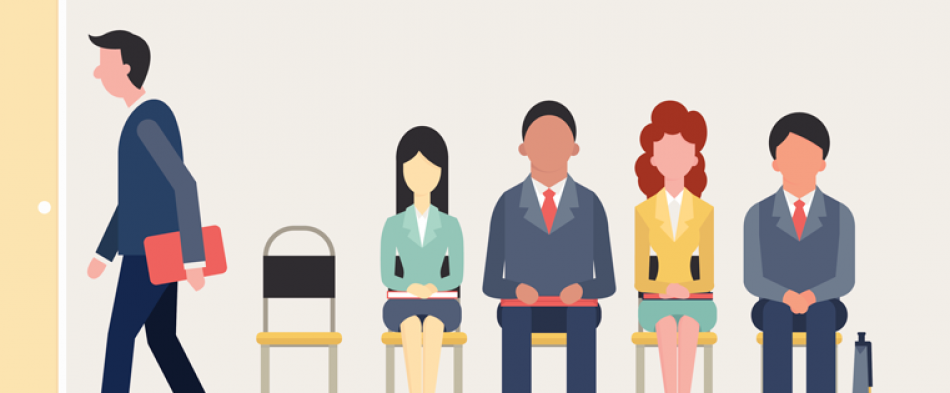 Like any other city in the world, you can get a good job in Johannesburg if you have the right set of qualifications and skills. Ideally, you need to have a job before you enter the country if you are moving from outside. However, if you have 5 years of work related experience, you can come to South Africa for one year to find a job. While there are sufficient jobs if you have the right skills set, there are fewer jobs for unskilled and semi-skilled people. Moreover, the unemployment rate is very high. It hovers around 25%. There are thousands of jobs under different categories such as agriculture, architecture, business, economics, management, engineering, healthcare, IT, ICT and life/earth sciences if you have the right kind of skills and experience.
Is Johannesburg Safe?
Like any other city in the world, Johannesburg has its fair share of crime. However, it is not right to say that it is entirely unsafe for living. It would be good to remember that while there are incidents of crime, it does not mean that people cannot move around in the city. A case in point is 2010 World Cup when millions of Football fans watched the matches and roamed around the city without any serious incidents of crime. In fact, you would be surprised to discover that most of the people living in Johannesburg are quite warm and friendly. However, in order to be safe, you can avoid areas such as Joubert Park, Hillbrow and Berea notorious for crime. Yeoville and Observatory are comparatively safer if you have company. Milville, Parktown and Rosebank are safe too. In short, Johannesburg is as safe or unsafe as any other big city in the world. Select the right area to live in and practice the safety measures in order to stay safe.
Healthcare
Johannesburg provides first-rate healthcare facilities. Around 80 fixed and satellite day clinics offer primary healthcare facilities whereas there are more than 10 multispecialty hospitals offering high-end medical care. Netcare is the largest network of private hospitals having around 60 facilities across the city. Other noted hospitals are Clinix Selby Park Hospital, Life Brenthurst Hospital, Ahmed Kathrada Private Hospital and Charlotte Maxeke Johannesburg Academic Hospital. Since private care would be costly, it is advisable that you opt for medical or health insurance. It is therefore also recommended that you make provision for healthcare cost in your budget. If you are planning to move to Johannesburg, plan your healthcare properly in order to make your stay healthy and happy!
Education
When people have to move to a new place with family, educational facilities tops the list of priorities. Johannesburg is a great place to move to because it offers a wide variety of educational facilities. Whether you have a tight budget or you are rich, you can get appropriate educational facilities in Johannesburg. You can find government-run or public school, private schools and international schools in Johannesburg which you can explore for your children. King Edward's School and Parktown Boys are first-rate public schools. Not all public schools would offer quality education. Therefore, you can also explore private schools or international schools as well. St. Stithians College, St. John's College, St. Mary's School and St. Peter's are better known private schools. American International School of Johannesburg, Charterhouse School, Horizon International School etc. offer international curriculum. Damelin, CTI, Lyceum College, and the South African Campus of Monash University and Midrand Graduate Institute are some of the private colleges located in Johannesburg. University of Witwatersrand and University of Johannesburg are public universities.
Johannesburg Lifestyle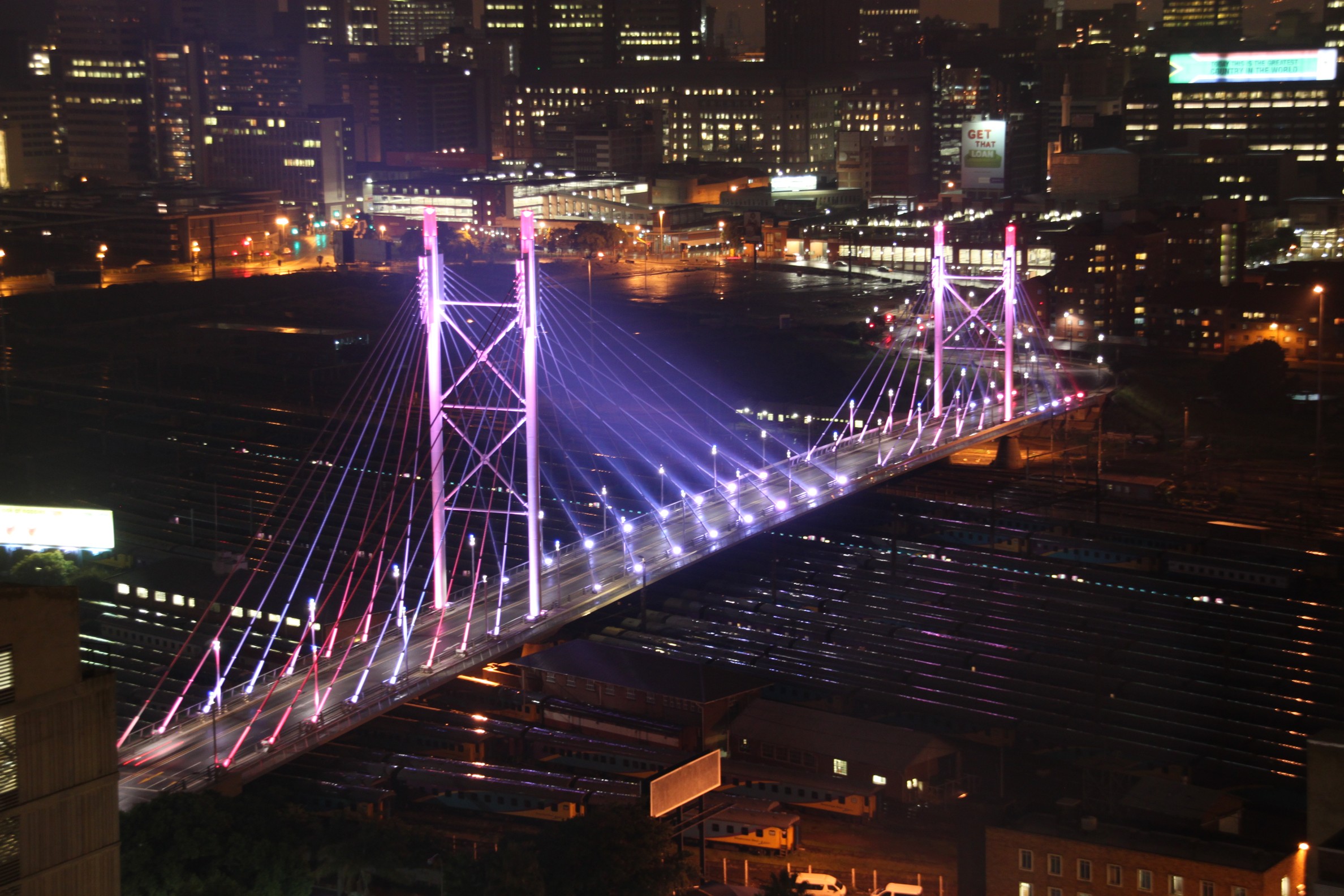 Johannesburg offers many opportunities to socialize and have fun. It has fascinating lifestyle worth exploring.
Food and Drink
Johannesburg offers fantastic multi-cuisine delicacies that you cannot resist. Whether you want to enjoy the internationally renowned dishes or local SA cuisine, Johannesburg has it all. You can explore local SA cuisine at places like Lucky Bean, The Hill Café, Vuyos Restaurant, Pata Pata, Soul Café, Licorish Bistro, Mash Braai House. Places like Chinese Northern Foods Restaurant, Erawan, The Good Luck Club etc. offer Chinese or Asian cuisine. Mezepoli, Mythos and Parea provide Mediterranean flavor. 1920 Portuguese Restaurant, 33 High Street Restaurant, Pigalle etc. offer delicacies from Portuguese cuisine. In all, Johannesburg can be a paradise for a foodie. If you are moving to Johannesburg, you can explore these different cuisines at your leisure.
Nightlife
Johannesburg has a throbbing nightlife. The city pulsates with energy and excitement at night. Being an economic hub, it has the per capita income to spend on rich nightlife. The young crowd steps out at night and enjoys their time. They hang out at hipster bars, dance clubs and pubs. Greenside, Parkhurst, the Maboneng Precinct, Braamfontein, Sandton are the most happening places when it comes to such nightlife. Lenin's Vodka Bar, Babylon Bar, Beerhouse, Tiger, Tiger, Madison Avenue and Carfax are some of the popular nightclubs. Catz Pajamas, Katzy's, Melrose Arch, Radium Beer Hall etc. are some of the famous bars. Blues Room, Horror Café, The Bassline, The Songwriter's Club are places where you can enjoy live music.
Art and Culture
Johannesburg is a hub of art and culture. At any time of the year, you can find exhibitions, theatre performances, ballet or opera going on somewhere or the other. There are three municipal-owned theatres namely the Johannesburg Theatre, the Roodepoort Theatre, and the Soweto Theatre. Johannesburg Art Gallery is said to have the largest art collection in the country. Apart from this, there are numerous arts community centres in places like Soweto and Alexandra. Newton, Credo Mutwa Village and Openheimer Park are deemed cultural and heritage precincts. To give you a sense of South African history, there are several museums spread across the city. Museum Africa, Hector Pieterson Museum, Bensusan Museum of Photography, Geology Museum, James Hall Museum are some of the famous museums worth exploring. If you are an art and culture enthusiast, Johannesburg can be a treasure house for you. It could be a breathtaking experience to walk though the art and culture institutions dating back to centuries.
Neighbourhoods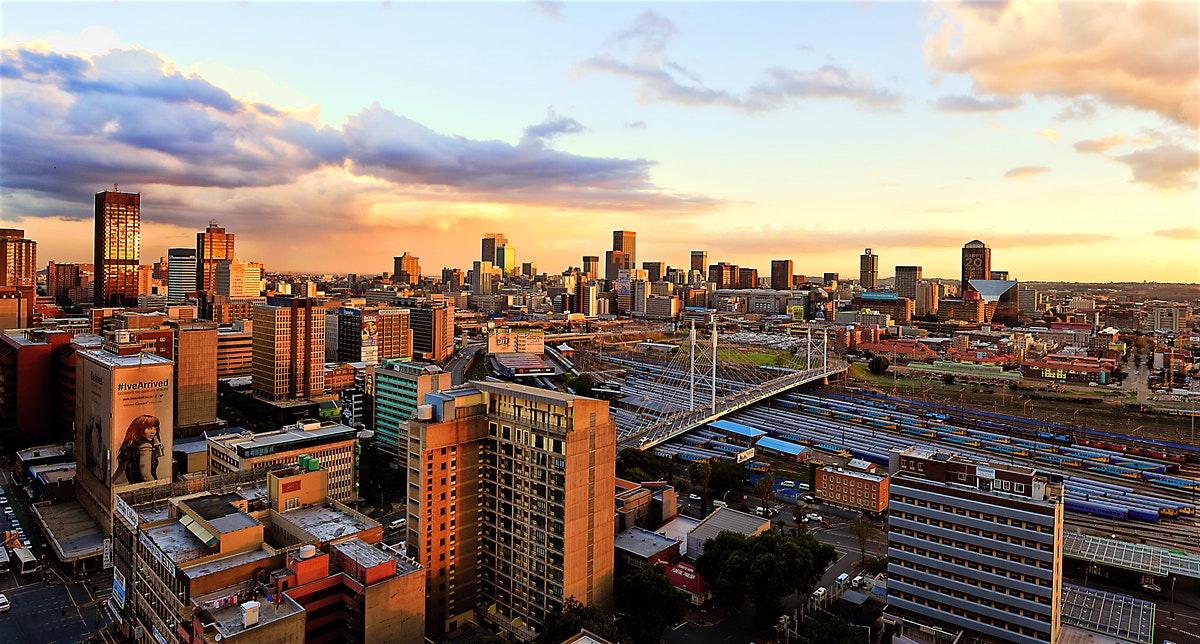 Johannesburg comprises some fascinating neighbourhoods offering diverse experiences. Each neighbourhood has its own distinct character and offers rich cultural exposure and experience. Whether it's the restaurants, nightclubs, bars or museums, these neighbourhoods are rich in every sense. Here're some of the important neighbourhoods:
Braamfontein
This is a bustling neighbourhood containing all kinds of cultural experiences. There are office buildings all around that give it a busy look. However, there are eateries and nightclubs which tell you there is a fun part of staying in Braamfontein too. You can explore Great Dane for lunch. Wits Art Museum is great for delving into art and culture.
Craighall
Craighall has various shopping centres around the area. Warm & Glad and Corner Café are popular for breakfast and lunch. If you are thinking of an outing or picnic, you should explore Delta Park where you can go on weekends and have some fun.
Illovo
Illovo is a tiny neighbourhood but it contains all you need to enjoy your stay here. Whether it's bars or restaurants, or coffee shops, you would be able to find all you need. The Griffin is great for drinks after you leave from office and want to unwind. Wolves Café is wonderful for art and coffee. If you are looking for a splendid night out marked by unexpected things, you got to explore Beetcakes.
Linden
Linden has thrift and antique stores like Retrend that you can explore. However, the neighbourhood teems with millennial population and is quite modern and urban. With businesses mushrooming here and there, there is a lot of buzz around this place.
Maboneng
This precinct is catching a lot of attention of late. A lot of people visit Maboneng on weekends because it's emerged as one of the fun places to live and stay. Arts on Main, Little Adis, The Living Room etc. make Maboneng an amazing place to explore. Street art and live music add to the charm of the neighbourhood.
Melville
Melville stands out for its bars, restaurants and stores. It has rich nightlife that you can explore. With university round the corner, you can see a lot of young crowd here. Stores like Bounty Hunters attract a lot of people on weekends.
Parkhurst
4th avenue is its special attraction. Parkhurst is marked with lively bars and cafes where people hang out on weekends. Antique shops came into existence here since 70's. The Jolly Roger is a famous bar that remains overcrowded all the time but worth exploring. Hudsons is known for its great hamburgers. You can go to Craft for delicious breakfast and a variety of milkshakes. If you like designer clothes, you must try out Colourbox. These are some of the neighbourhoods which you can consider if you are planning to move to Johannesburg. No matter which neighbourhood you choose to live in, you will get a distinct Johannesburg flavor of energy and excitement all across the city.
Best Places to Visit
Apartheid Museum
You would sense a feel of culture and history all around the city. You should explore Apartheid Museum to better understand the history of not just Johannesburg but also of South Africa. Ever since it opened in 2001, it has emerged as one of the prime places to see in Johannesburg. The Museum takes you back to the unfortunate events related to apartheid. You can see the history being reflected in a variety of media such film footage, photographs, texts and other documents.
Lion Park
If you are interested in wildlife, you would enjoy visiting the Lion Park. It came into existence as a measure to protect Transvaal lions. It is located in Gauteng province and is spread across 500 acres. It is home to more than 80 lions. Some rare white lions are also there. Many other animals such as cheetahs, cape wild dogs, spotted hyenas, jackals etc. are housed here. Many celebrities have visited this and a lot of tourists flock to the Lion Park. It could be a perfect trip for the family!
Nelson Mandela Square
Previously known as Sandton Square, it was renamed as Nelson Mandela Square in 2004. There is a statue of Nelson Mandela erected in the memory of his great contribution.
Croc City Crocodile and Reptile Park
As the name suggests, the park is a space for crocodile and other reptiles. It could be a great location for your family picnic!
Gold Reef City
Gold Reef City is an amazing amusement park that you must visit. There are a lot of fun rides. Since it is located on what was once a gold mine, it is also a tourist attraction. With some additional fees, you can get a feel of the underground mine which is no longer in use.
Montecasino
Spread across 26 hectares, Montecasino consists of leisure and casino complex. It fascinates you from the word go as you can see a set of buskers and street performers all around trying to entertain the visitors. Around 9.3 million visitors pay a visit to Montecasino every year.
Lesedi Cultural Village
If you want to get a glimpse into the tribes and native traditions of South Africa, you should pay a visit to Lesedi Cultural Village. You will get to see the traditional houses, dances and other traditional aspects of Zulu, Xhosa, Pedi, Basotho, Nguni and Ndebele people. You can also explore the South African cuisine prepared by local cooks.
How to find apartment in Johannesburg
You can to go online and search using online listing services. The best part is that you can access around 80000+ active listings on RentUncle which serve as a location search engine for you. You can get map-based results customized for your needs. You can search based on the lowest and highest rent too. Gumtree.co.za is also worth considering while searching online for apartment listings.
Public Transportation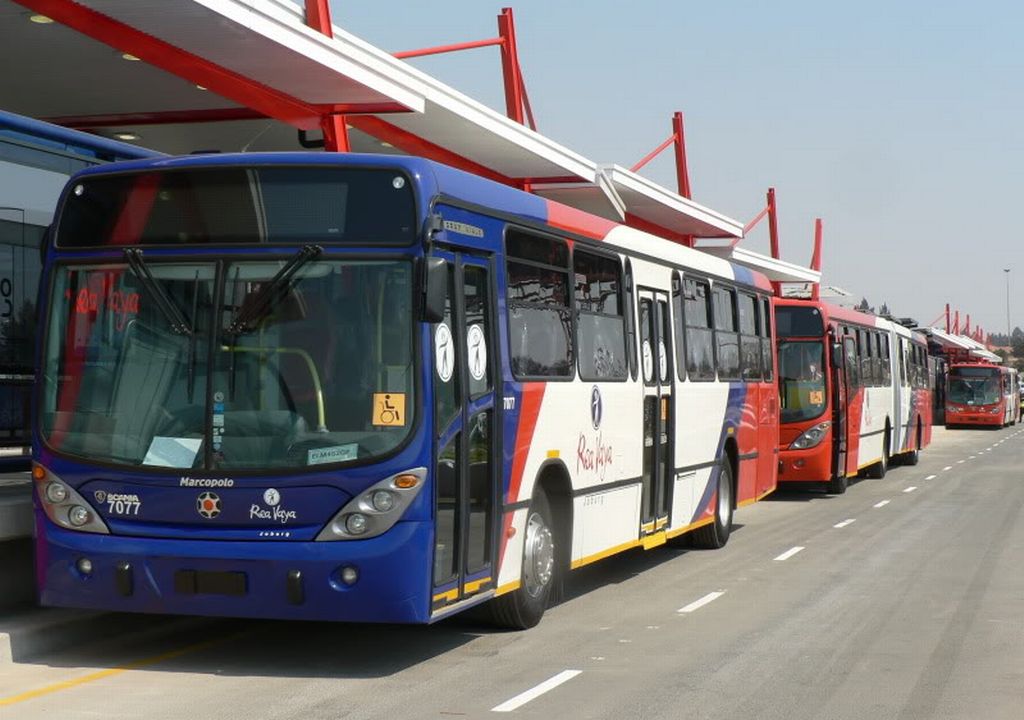 You can avail different modes of transport for moving around in Johannesburg.
Minibus Taxis
You can try minibus taxis. This is quite informal and not much like taxis. They may not have any fixed time table or routes. However, you can try this out.
Metered Taxis
You can also get hold of metered taxis. You may not see them stationed right outside your place of stay. You will need to make a call to get it.
Metro
The metro railways system is a cheaper and more comfortable mode of transport that you can explore. However, it covers some of the older areas only. Some of the key business areas located in Sandton, Midrand, Randburg and Rosebank have no railway infrastructure.
Bus Services
There are 532 buses which operate on 80 routes and 130 school routes. Metrobus takes care of around 90000 people every day.
Gautrain
You can also try out Gautrain. It connects central Johannesburg from Park Station to the main business districts of the North. It has got stops in Sandton and Rosebank. It goes beyond Pretoria or Tambo International Airport and different suburbs.
Tips to moving to Johannesburg
If you are moving to Johannesburg, you may keep a few things in mind as follows:
To start with, you should find a place in a good area at a cheaper rent. This will allow you to spend on other things.
When picking moving companies in Johannesburg, must check packers and movers are trustworthy, verified, and licensed by the genuine authorities like JHBremovals & Biggles Furniture Removals.
Survey different areas and map them with your needs. For instance, if you have kids, you will need to live in an area which has great schools.
Work out the cost of living and calculate how much you will need to make two ends meet.
Make sure you take necessary precautions for safety. Select gated estates or safer areas to avoid being a victim of crime.
Don't park here and there; you will be either fined or you will end up attracting attention leading to mugging or theft.
Understand the weather and act accordingly. Don't expose yourself to adverse weather conditions. Remember, healthcare is quite costly here.
Take medical insurance if you can. It will save you from unexpected medical expenses.
Parting Note
As you can see, Johannesburg has got everything you need. You can explore places to stay and hang out. You can go for picnics and outings. You can explore art, history and culture. However, you need to study the areas and select the right place to stay. In addition, you need to know how to conduct yourself in the city. So learn and understand the culture and social condition which will save you from unpleasant situations. The most important thing is that you must imbibe and relish all that is the best in Johannesburg. So explore Johannesburg and enjoy your stay!